New Year, New Logo: It's going to be a great year to be a Dolphins Fan
By Miami Dolphins Staff Writer: R. Murray
Miami Dolphins New Logo 2013:
The new logo is the team's 5th (take a peek at the porgession below) and was leaked early on Twitter.

Miami Dolphins New Uniforms:
The team's new uniforms were mostly a closely-guarded secret by Nike until the unveiling part at the Dolphins Sun Life Stadium. The look is "very Miami", as the Nike Designers say: "Miami's sun and South Florida waters served as the foundation for the Dolphins uniform aesthetic. The purposefully simplistic design is sharpened by the use of new materials, sheen and color consolidation. Nike designers worked closely with the NFL and the Dolphins to elevate, lighten and brighten the existing color palate taking them back to their iconic roots and colors. The updated hues reflect the blues in the water as well as the orange in the sun and glow of the city to create a consistent look from head to toe" (Huffington Post).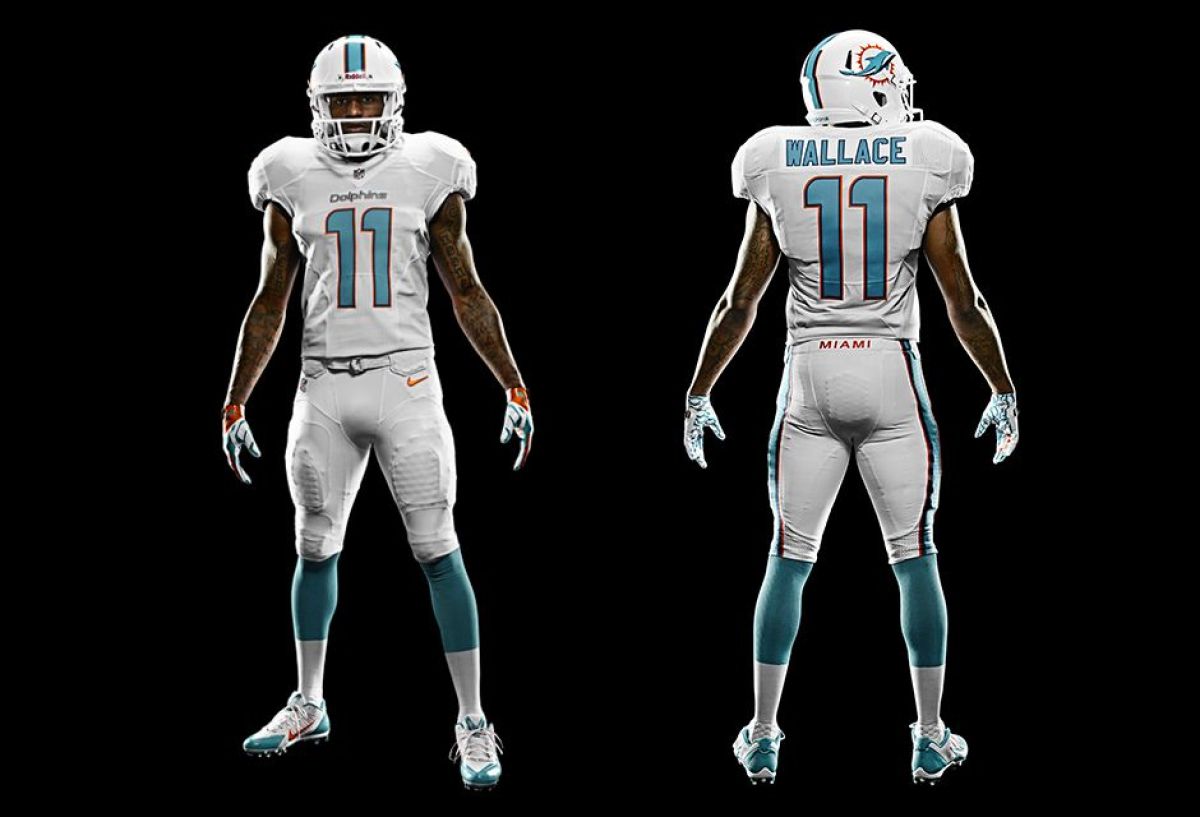 True Miami Dolphins Fans:
True Miami Dolphins fans don't care if their team is wearing Nike, they don't care what they wear, they just want some wins!